Doctor of Veterinary Medicine – Maryland Heights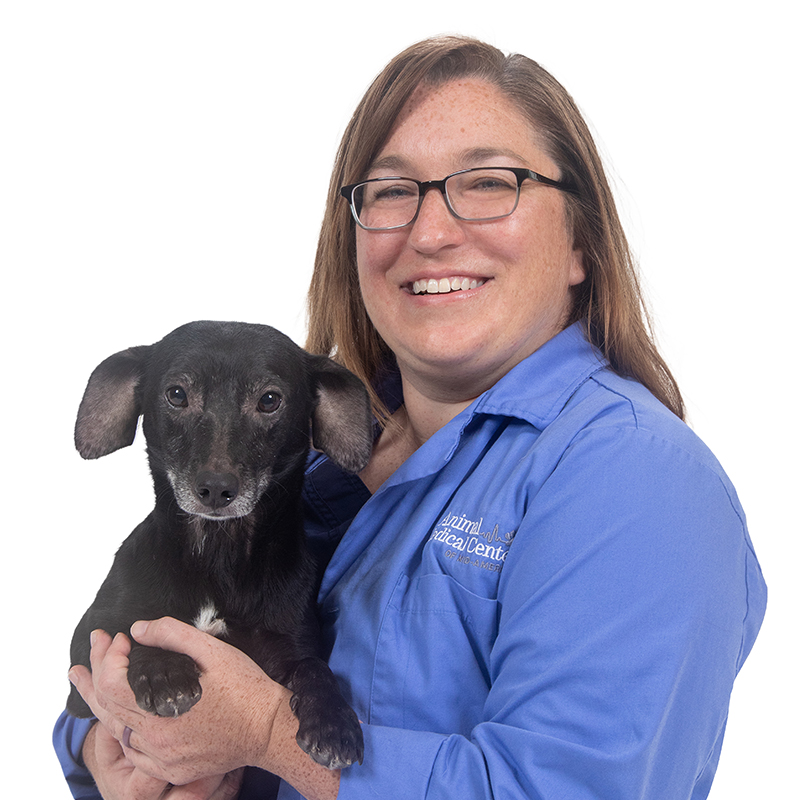 Dr. Rodden was born and raised in Carlyle, Illinois, the fourth of six children. Her parents instilled in her a sense of inquisition, and taught her to look for the "how & why" on her own.
She attended undergraduate school at the University of Illinois at Champaign-Urbana but found her way to veterinary school at Louisiana State University and graduated in 2011. After that, she did a two-year shelter medicine fellowship at LSU, then worked at municipal shelters for over four years before deciding she was done with hurricanes and wanted to move back to St. Louis to be near her parents in 2017.
Veterinary medicine chose her. Dr. Rodden was told that she glowed when she would talk about animals she saw at her first veterinary job, helping at an emergency practice (she started during Hurricane Katrina). Her interests at AMCMA include high-volume spay/neuter, soft tissue surgery/dentals, abdominal ultrasound, echocardiograms, and more recently hospice/palliative care.
Dr. Rodden loves a good pun or dad joke. In her free time, she enjoys porch swinging by the fire pit, visiting with family, and letting her husband get her to watch rom-coms (he still cries more than she does).
At home, she has a white German Shepherd rescue from Houston named Lilly, a Chihuahua mix from HSMO named Jimichanga (JimJim), a Dachsund mix from HSMO named Josaweena (JoJo), two rescue Chinchillas, and one two-legged love of her life, her daughter Clover (not a rescue).